About us
---
The company Maklad Ltd.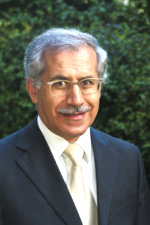 Jaber Maklad
Maklad Innovative Fluid & Systemtechnik GmbH was founded in 2001 to improve the patented "Maklad-Direct-Steam-Injector" for developing and offering innovative, economic and environmentally friendly products.
Originally the development of this technology started in aeronautic- and spacetechnology for multiphase fluids and thermal transfer.
With our innovation we are confident to have the leading technology for fluid processing applications: dosing, mixing, homogenisation, pasteurisation, UHT, wastewater-inactivation, disintegration, sterilisation, separation, cooling, pumping and vacuum producing.

Since 2002 the proven Maklad-Technology is used in applications for homogenisation, pasteurisation and UHT.
In the field of UHT-heating and homogenisation of viscous products we already have reached the leading position concerning economy, endurance and improved product quality..

For the pharmaceutical industry we developed in 2006 a solution called "Eco-Lyser", for the complete inactivation of contaminated and hazardous wastewater. Compared with a common batch-facility the "Eco-Lyser" saves 80% of space and up to 95% CO2-emissions and energy.

The MAKLAD-Injector gained the "R.I.O. Award 2006" in the category "products & solutions".

The Eco-Lyser is winner of the "EEP-Award 2007" (European Environmental Press Award).